Parshas Mishpatim-Shekalim – Be The Angel
Sending an angel
Everything was beautiful. The Jews were gathered around Mount Sinai. They had just heard the Ten Commandments, and then were given additional laws ("Mishpatim") about how to structure their society which they would build upon entry into Eretz Israel. The people were inspired and uplifted. In continuing this inspirational moment, Hashem then told them (23:20):
הנה אנכי שלח מלאך לפניך לשׁמרך בדרך ולהביאך אל־המקום אשׁר הכנתי
Behold, I am sending forth an angel in front of you, to protect you on the way and to bring you to the place that I have prepared.
The commentaries grapple with the meaning of this verse. In a few weeks we will read about the sin of the Golden Calf. After this sin, Hashem was so upset with the people that He told Moshe that He could no longer directly travel with them. Instead, He would send an angel to guide them. Moshe protested and told Hashem that if He wouldn't be directly engaged with His people, then there was no point in moving forward. Hashem finally assented and forgave them for the Golden Calf and agreed to be in their midst once again, sans the angel.
If so, then why, during this glorious moment before the Golden Calf debacle, did Hashem tell them that He was sending an angel? Doesn't an angel's presence, instead of G-d Himself, imply a soured relationship? At this point, though, they hadn't yet sinned, and there was no reason for Hashem to employ an angel instead of being in their midst directly!
Types of Angels
A number of commentaries seek to answer this question by suggesting that there are two different kinds of angels: There's an angel which is accompanied by G-d directly and is synonymous with the "Shechinah," the Divine Presence, and there's another type of angel who is dispatched by Hashem, but Hashem remains at a distance. These are all esoteric ideas, and discussions of "how many angels can dance on the head of a needle" and other such angelic discussions often prove to be unfruitful. So let's bring this all down to earth.
Rav Yoseph Zvi Duschinsky (1867-1948) explained that "traveling with an angel" means, very simply, that there would no longer be overt miracles. That is, the word "angel" simply means an intermediary force, in this case, nature. After all the miracles of the Exodus, the parting of the Sea, the giving of the Ten Commandments, Hashem was now presenting to the Jewish people that from now on, the plan was for them to lead a prosaic existence without miracles. As they would imminently be entering the Land of Israel, Hashem was explaining to them that inheriting the Land would take hard work, because they could no longer rely on the miracles they had witnessed when leaving Egypt.
This kind of existence is what was intended for man all along. We cannot live with continuous overt signs of G-d, for if we do, we lose our free will. This is why Yaakov, when blessing Ephraim and Menashe, told them (Gen. 48:16), "הַמַּלְאָךְ֩ הַגֹּאֵ֨ל אֹתִ֜י מִכָּל־רָ֗ע יְבָרֵךְ֘ אֶת־הַנְּעָרִים֒" – "The angel who has always saved me," that is, Hashem who has always been there for me in a natural, covert way, "should bless these youths" similarly, in that they should be protected by G-d in a non-miraculous way. This way, we are able to serve Hashem amidst doubts and lack of clarity. The goal is to place our trust in Hashem even when we can't see Him clearly.
Moshe's protest after the golden calf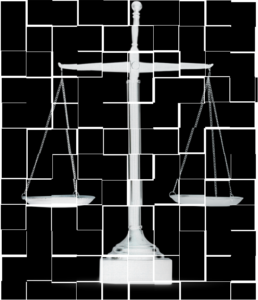 After they sinned with the Golden Calf, however, Moshe realized that the Jews were still too new to this entire experience of free people living on their own in the desert. They needed additional miracles on a daily basis in order to prevent them from creating any new Golden Calves or other departures from their devotion to Hashem. That is why, when Hashem told Moshe after the Golden Calf that He would continue guiding them in the desert without miracles, Moshe protested: "It's too soon – we're not ready! Without miracles, You are setting us up for failure. Please Hashem, guide us miraculously at least through the desert, so that we can become accustomed to this new reality of being Your chosen people." Hashem appreciated Moshe's protest and assented to continue providing miracles while they were in the desert. The Manna and all the other miracles, the cloud and fire pillars, etc., resumed.
Parents can relate to this message. As our children begin to grow, we slowly allow ourselves to pull away from them so that they can make their own mistakes. If we hover over them excessively, we run the risk of suffocating them and inhibiting their growth as adults. But if we withdraw too quickly from their tutelage, we set them up for failure. The wise parent assesses each one of his or her children to know what the right degree of oversight is right for the individual child.
Where are we today?
We have certainly matured over the millennia as a nation of Jews. We have seen the greatest triumphs and the greatest calamities befall us in our long history. Most of our history has been filled with Hashem's intermediary "angel" accompanying us throughout our long sojourn. We have been called upon to continue placing our trust in Hashem throughout, even during our darkest periods. This has not proven to be easy, but for that segment of Klal Yisrael which has persevered in this difficult task, we have emerged whole and even more fortified with every historical iteration.
This Shabbos is Parshas Shekalim. The holy sefarim tell us that the significance of "Shekalim" is not only to remind us of the half-shekel that Jews were required to donate to the Temple annually. On a more esoteric level, the word "Shekel" is a reminder of how G-d created the physical universe. As the Book of Creation notes, Hashem carefully "weighed" ("שקל" in Hebrew) how much of His Divinity would infuse the physical world. The measurement had to be very precise, in order to allow mankind to possess free will. Too much overt Divine light, and man loses his free will. Too little Divine light, and man descends into chaos and depravity.
Relying on miracles or angels?
Hashem's angel still travels with us. True, we cannot rely on overt miracles. We cannot assume that just because we are davening and doing mitzvos that we are protected from natural disasters or mishaps. We live within the natural world, and we must comport ourselves accordingly. But we also take faith in the fact that the angel of G-d has been with us, through thick and thin, throughout our history. Hashem's angel was with us in Auschwitz, and Hashem's angel was with us when we founded the State of Israel. And, Hashem's angel is with us as we endure difficult times in our own lives.
Don't give up on the angel. As Hashem told the people (23:21): "Be careful in its presence, heed its voice, and don't go against it." It's hard to find Hashem these days, but our calling is to try our best to hear the voice of His angels. They are all around us, you know. They are the kind person who tries to help you while you anxiously wait in the doctor's office. They are the person who calls you to check in and make sure you're alright. They're the person who slows down to give you the right of way when driving. And sometimes, the angel is you.
As we relive creation in these days leading up to the new dawn of Spring, let's all try to be an angel for someone. May we live to see those days of overt miracles once again, at the time of our Redemption, bb"a. Shabbat Shalom and Chodesh Tov.