The Seven Prophetesses of Israel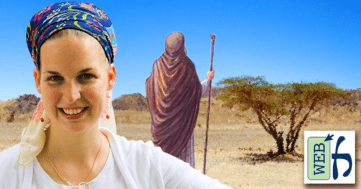 The Talmud in Megilla 14a-b lists seven women and their prophecies (Sarah, Miriam, Devorah, Chana, Avigail, Chulda, and Esther). What did the rabbis have to say about these women? How can we understand them through the midrashic explanation in the gemara? What is added by reading their stories in the context on the Tanakh? Learn with Mrs. Aviva Stern and by the end of this series, we will have a multifaceted appreciation for these seven women, both as individuals who achieved greatness, as well as leaders and role models for personal and national connection to God.
Aviva Stern is a Yoetzet Halacha for the Efrat community and master Jewish educator. She is a head limudei kodesh teacher at Orot Etzion Banot in Efrat and is an experienced kallah teacher. She holds a BA in Jewish Studies and an MA in Bible, both from Yeshiva University, as well as a teaching certificate in Tanakh from Herzog College. She lives in Efrat with her husband and six children.