Tekiat Shofar: Halacha v'Agada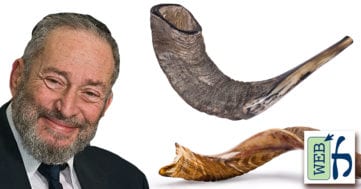 For many of us the shofar signifies the New Year but can it be used at weddings, concerts, and other occasions too? The 'ram's horn' doesn't just have to be from a ram but it does have to make the proper sounds on Rosh Hashana. Join Rabbi Chaim Brovender as he covers the practical Halacha of the shofar and highlight it's use in Aggada, non-legal Rabbinic literature from the Talmud, Midrash, and elsewhere.
Rabbi Chaim Brovender is the Rosh Yeshiva of WebYeshiva and President of ATID - The Academy for Torah Initiatives and Directions in Jewish Education, in Jerusalem. He was the founding Rosh Yeshiva of Yeshivat Hamivtar and Michlelet Bruria (today, Midreshet Lindenbaum) where he pioneered the teaching of Gemara to students for whom the Talmud had been a closed book. For over forty years he has been a leading force in teaching Torah in Israel and enabling his students to "learn how to learn" according to the renowned "Brovender Method."