Tefila in Times of Trouble
Did you ever wonder while reciting selihot what Avraham, Moshe, Shmuel, David, and others of our spiritual forefathers were praying for when they were answered by God? Why they were successful? What about Tachanun or certain parts of the Shemona Esrei? Join Rabbi Yitzchak Zuriel as he examines the background and content of those prayers which we say in times of distress and how to relate to them today.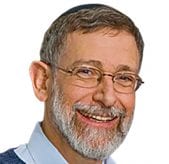 Rabbi Yitzhak Zuriel has been enjoying guiding students in how to learn and understand Talmud at WebYeshiva.org since its founding. He began his teaching career as a teacher and educational director at Michlelet Bruria in the 1980s. For over 20 years, he has been working as a software engineer in Jerusalem, and during that time has been an editor and contributor to the company NDS's Torah journal, Chiddushei Torah@NDS, that was published annually from 1996-2014 . He and his wife reside in Ma'ale Adumim and are parents to five children and have many grandchildren.