Slichot: Strategies for Confronting Judgment (September 9)
In this class we will take an in-depth look at the Slichot prayers to gain a greater understanding. What are we saying? What are we trying to accomplish through these prayers?
September 9, 2013 5:00 pm - 6:00 pm
Slichot: Strategies for Confronting Judgment (September 9): Lesson 1
Class description
Shalom, Thank you for registering for this class. I look forward to seeing you online. In this shiur we will be taking a good look at the structure and content of the Selichot service, in order to achieve a better understanding of its role in our prayers during this time of year. I have posted here a few sources, which you can look over if you have the opportunity before we meet.If you want to try to read the gemara, the section we will be discussing goes from line 9 to line 18. May you be inscribed and sealed for a good year, of good health and happiness, material well-being, and spiritual growth. Yitzhak Zuriel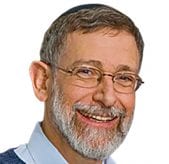 Rabbi Yitzhak Zuriel has been enjoying guiding students in how to learn and understand Talmud at WebYeshiva.org since its founding. He began his teaching career as a teacher and educational director at Michlelet Bruria in the 1980s. For over 20 years, he has been working as a software engineer in Jerusalem, and during that time has been an editor and contributor to the company NDS's Torah journal, Chiddushei Torah@NDS, that was published annually from 1996-2014 . He and his wife reside in Ma'ale Adumim and are parents to five children and have many grandchildren.