Psalm 130 - Calling from the Depths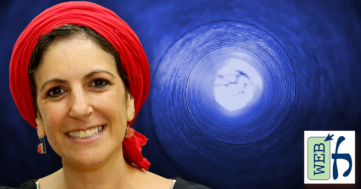 Psalm 130 is central to the prayers of the Yamin Noraim and is also commonly said in times of distress. Join Rabbanit Yafit Clymer as she explores the depths of this Perek of Tehilim to discover the path from desperation to hope, and in turn, make its recitation during the High Holidays that much more meaningful.
September 6, 2020 3:00 pm - 4:00 pm
Psalm 130 - Calling from the Depths: Lesson
Rabbanit Yafit Clymer is a senior lecturer in Jewish Studies at the several Matan learning centers, at 'Emunah' and 'WebYeshiva'. She is a group instructor for various programs. Rabbanit Clymer is part of the steering committee of the 'Beit Hillel' organization and answers halachic questions online as a part of their Meshivat Nefesh project.