The Prophet Yirmiyahu: Witnessing Destruction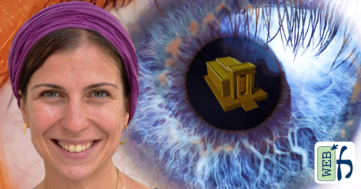 The Prophet Yirmiyahu, author of Megillat Eicha, witnessed the fall of the first Jewish commonwealth but what he saw did not happen over one day. It was viewed over the course of his life, its roots prior to his lifetime. Join Sepha Kirshblum as she traces his efforts and the challenges he faced in steering the Jewish People away from destruction, ultimately failing, but with hope never lost.
Mrs. Sepha Kirshblum teaches Tanach and Jewish Thought at Midreshet Moriah. Sepha, as our students call her, has a genuine love for both her students and Torah, especially Tanach. She tries to create a balance of creativity, fun, humor and kavod Ha-Torah in the classroom to help her students love learning as much as she does. Before making aliyah, Sepha taught Tanach at the Ramaz Upper School, where she was also Senior Grade Advisor, Israel Advisor, and involved in extracurricular programming. Sepha received her BA from Stern College with a Major in Judaic Studies and a Minor in Psychology. She received a dual Masters in both special and regular Education from Hunter College. Sepha lives in Efrat with her family.