Elementary Biblical Grammar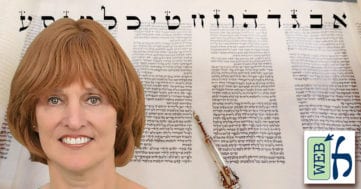 Join Mrs. Osnat Goldman for this very elementary course on biblical grammar. We will learn the differences between Hebrew verb structures by looking at verses from the Torah.
Mrs. Goldman has served as an adult educator in Jerusalem for many years in Torah learning centers such as Midreshet Rachel and Aish HaTorah. Through her love of teaching and sharing Torah with others, Mrs. Goldman has developed an innovative and successful method of using basic biblical grammar and textual skills to discover the beauty and intricacies of Torah. Using this method, Mrs. Goldman has created a condensed learning seminar, titled "A Taste of Torah Text,"ᅠwhich hasᅠbeen well receivedᅠin various communities abroad.