Apologizing Before Yom Kippur
The Mishna in Masechet Yoma is curious about what kinds of sins Yom Kippur atones for and concludes it only wipes the slate clean between man and God. When it comes to things people did to each other, there must be an appeasement process, but the Gemara presents differing opinions what that might be. Join Rabbi Yitzhak Zuriel and explore the rabbinic perspectives in the the text of the Gemara on apologizing before Yom Kippur. What happens if a person tries and does not succeed? What happens if a person does not accept?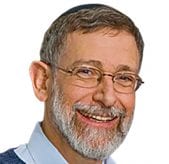 Rabbi Yitzhak Zuriel has been enjoying guiding students in how to learn and understand Talmud at WebYeshiva.org since its founding. He began his teaching career as a teacher and educational director at Michlelet Bruria in the 1980s. For over 20 years, he has been working as a software engineer in Jerusalem, and during that time has been an editor and contributor to the company NDS's Torah journal, Chiddushei Torah@NDS, that was published annually from 1996-2014 . He and his wife reside in Ma'ale Adumim and are parents to five children and have many grandchildren.